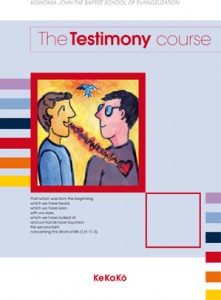 MANUAL OF TESTIMONY COURSE
Anyone who has experienced a personal encounter with the Lord Jesus and has felt the transformation of His saving presence inevitably feels an inner strength that pushes him to speak and to communicate this wonderful lived experience to others. This manual can become a valuable resource for the work of New Evangelisation, so that the hearts of many people will be touched by the gift of the Lord and they in turn will become joyful witnesses of the resurrection of Jesus.
Possibility of shipping! Contact us!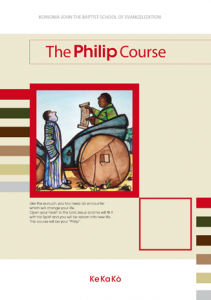 MANUAL OF PHILIP COURSE
This manual is the first of a series of manuals which will; it was born 17 years ago when the need prevailed to proclaim the kerygma to baptised brothers and sisters who knew God only from their catechism but who never had an experience of salvation in Jesus, nor an experience of the effusion of the Holy Spirit, nor of their brother or sister as a member of the same body of Christ. The six points of the kerygma contained in this manual are written for exactly this reason. Today, more than ever, there is a need for everyone to have a personal encounter with Jesus in the Spirit and a need to be open to community friendship.
Possibility of shipping! Contact us!